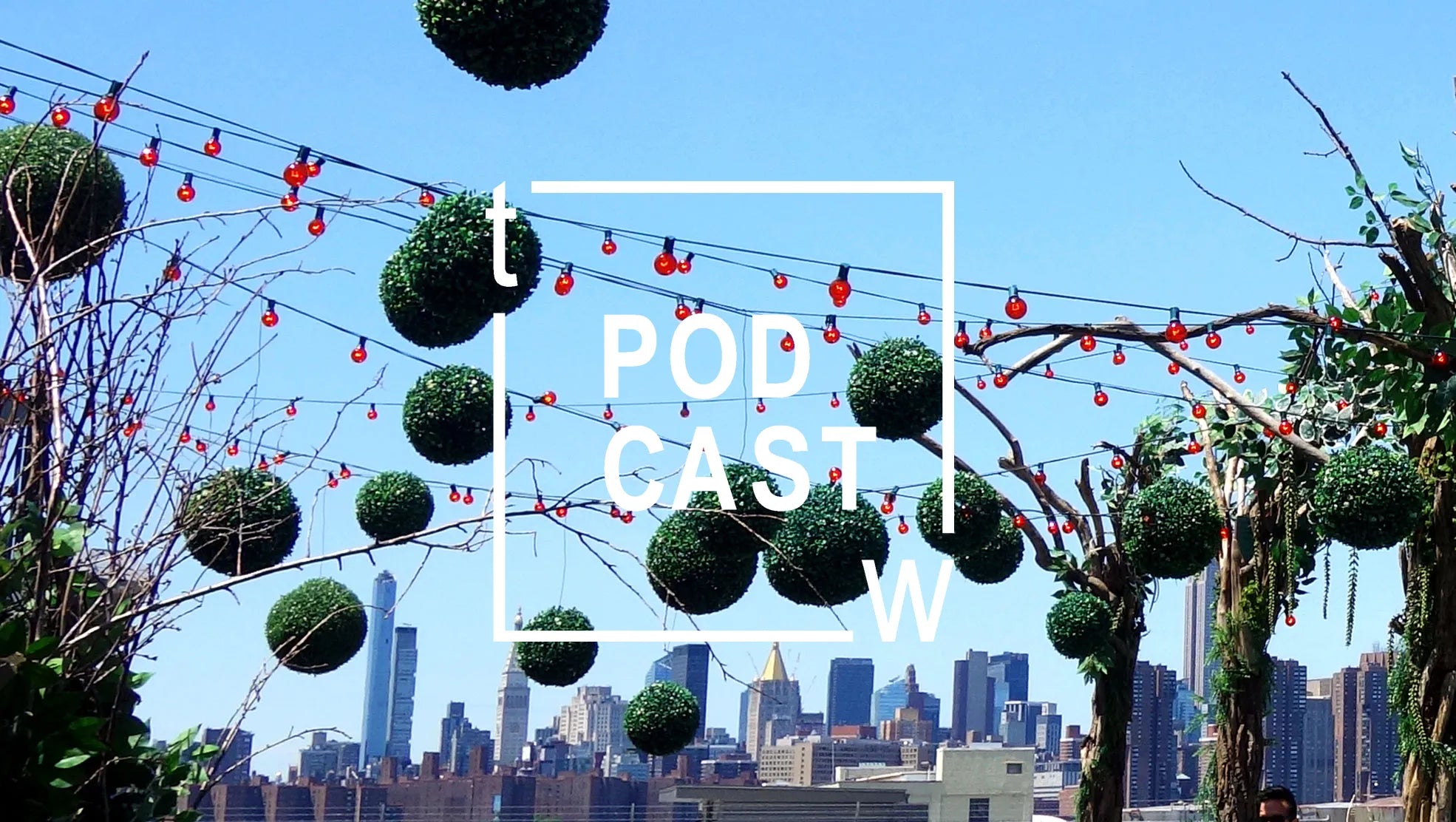 New York Electronic Music Travel Guide
0 comments
Wow, what a city! The city that makes you feel like you're walking through a movie scene the whole day. Of course I could name now all the hot spots like Central Park, Times Square and the Empire State Building – but that is not what captured my heart. It was the warm-hearted people, the techno family, Williamsburg and many cozy places, cafés and restaurants that made me feel at home. A vivid city that makes you feel so alive.
'The New York scene is very well connected, although it's not that small anymore. We have 75-80 promoters but everybody knows each other. Down the road, the NY scene has been alive for the last ten years, so we are all friends. There is of course competition, but there is also always space for more.' – TBA Brooklyn about the NYC techno scene
This article is also available as podcast on iTunes

You have probably already checked out the articles about the electronic music scene in NYC. I had the pleasure of gathering interesting insights into how it all began and what are the current players, events and happenings you should have an eye on. Nervous Records told me about the roots of house and techno music in the "Big Apple" and when it all began with techno and house music in the 80's. TBA Brooklyn is not only home of the electronic underground music, but also home to all the local people from the scene nowadays. One of my personal highlights was the ebb+flow boat party where I met so many lovely people with whom I am still friends. You guys really made this trip very special and your concept is worth supporting to the max. It all started on my first day, when I attended a Deep Beats Yoga session at the House of Yes and bumped into Marvin Technolasko, the DJ that led us through the session. Many thanks again, my friend, for introducing me to all those lovely people and for our fantastic conversation. I am thankful we met!
Now it's time to provide you guys with my personal travel guide that assures you a good time with like-minded people in this diverse and sleepless city, where so many music dreams came true.
Neighborhood New York City
I am a big fan of exploring a city by just walking through the streets. To me it's the perfect way of soaking up the energy and the vibe that makes every city so special. In my opinion the most authentic hood, where young, inspired and hip people live, is Williamsburg. I almost didn't feel like traveling to Manhattan I wanted to stay there all day. Especially cool is Wythe Avenue with its fancy new hotel concepts such as Wythe Hotel and Williamsburg Hotel, which are located directly next to each other.
Bushwick seems to be the new up and coming area for street artists and the underground art scene. This is also the location where House of Yes is based. I would only recommend the area around Jefferson Street and everything that's towards the West, as I didn't really feel comfortable walking alone through the streets going more South-East and honestly there was nothing special to see.
Now back to Williamsburg. Basically the whole area between Wythe Avenue and Bedford Street made me feel like I immediately need to move to that area. Countless bars, restaurants, vintage and record stores and many other small shops that are run by people who really love what they're doing. It seems like everybody knows each other, like in a huge neighborhood. This area is still surrounded by the typical factory buildings and warehouses. Especially when going North behind the Wythe Hotel, you will find many localities with Brooklyn originals. If you don't know where to have breakfast or a drink after work, you are sure to find something that makes you happy there. To sum it up: during the day it's a hood for meeting friends and family and having a cozy cup of coffee. During the night the techno love catches them all, because this is also the area where all the clubs are located.
Clubs in New York City 
Schimanski – TBA Brooklyn  – Output – House of Yes – ebb+flow
***Note from February 2020: Some of the clubs listed in this article already closed. Tune in this podcast episode to find out about the "The best Electronic Music Clubs in NYC 2020″***
Williamsburg/Brooklyn is indeed home of electronic music as we like it. All the good warehouse parties and clubs are located there: TBA Brooklyn, Schimanski, Output and House of Yes.
You probably know Schimanski under the former name "Verboten", which was quite popular also in Europe. Fun-fact: it's already the second concept with a German name this location is now hosting. It's a fancy club and bar concept in a brick house with a nice mix on the line-up. A techno club where local and international acts are performing, e.g. Radio Slave, Volvox, Breakbot, Robert Dietz, Oliver Koletzki, Lauren Lane, Carl Cox and Marcel Dettmann. A cool interior and good sound experience.
If you want to explore the local electronic underground music more in depth, I heartily recommend TBA Brooklyn. It's the paragon of New York City underground electronic music. The club is located next to Williamsburg Bridge in a converted garage, like where it all began back in the 80's. It's home to the local techno and house music artists and the whole NYC underground scene. I sat together with Gio and Memo and had a chat about the concept, New York sound, Berlin and how well connected the NYC scene is, although it's not that small anymore. If you are interested to find out more, make sure to read our interview.
Output is hosting all the big names from Berlin and all around the world. Not very underground, but solid. And so is the sound system. The Funktion One sound perfectly fits the acoustic of the room and offers another dimension of exploring techno sound. At least that is was people told me. Unfortunately I didn't have the chance to attend a party inside the club, but on the roof. Partying on a wonderful rooftop location that makes you feel like you're in a magical garden, combined with the view over the Hudson River to the skyline of Manhattan with warm sunshine on your skin was simply breathtaking. I couldn't imagine a better Sunday afternoon.
House of Yes, where mostly house music is being played, was created as a temple of expression, dedicated to connection, creativity and celebrating life. It's home to the underground art scene and a performance art theatre. The founders believe in the creative energy of every person who enters this space. They believe that performance, dance and art can inspire and heal us and that weird is wonderful. A performance fueled night club and creative venue programmed with eclectic events and fabulous dance parties.
My most favorite techno experience while exploring New York City was definitely the ebb+flow boat party.  It's a collective of friends that simply have a deep passion for electronic music with all its facets and not doing it because of the lifestyle. Their vision is to create gatherings and events dedicated to the love of dance music, art, culture, self-expression and the community. All I can say is that all the guys killed it with so much soul, inspiration, rawness and realness. There was phenomenal music around every corner. I literally danced my ass off, laughed non-stop & connected with like-minded people. To me, the feeling was indescribable as I listened to Einmusik perform an outstanding live set in front of the incredible backdrop of the Brooklyn Bridge. It left me speechless. Check out the article to find out more.
The best Restaurants and Cafés in New York City
Gotan Williamsburg – Sunday in Brooklyn – Butcher's daughter – Banter – Coco & Cru – Meadowsweet – Freemans Alley – Konditori
To me breakfast is the most important meal of the day. My favorite one: Avocado bread with Poached Eggs. So I started walking through Williamsburg every morning, hunting for great breakfast spots. The vulgar supposition that New York has no good food is absolutely wrong. Food creations from all over the world that are freshly made and skilfully prepared can be found at every corner. I visited some restaurants, coffee bars and bakeries so that I could make some recommendations. Here's my selection for you guys.
'Sunday in Brooklyn is a neighborhood restaurant that cares deeply about what and who we serve, offering breakfast, brunch and dinner 7 days a week.'
This one opened  at the end of 2016 and was one of my favorite restaurants. Chef Jaime Young was the former Chef de Cuisine of the Michelin starred Atera, which you can taste without any doubt. A huge tower of pancakes, avocado bread or banana bread accompanied by a Bloody Mary – anything I need to add? 
At Gotan it's all about coffee culture: well trained baristas with a passion for coffee. The Gotan places can be found in Williamsburg, Tribeca and Midtown. My highlight – beside the coffee and avocado bread – was the Shakshuka and the self baked Naan, make sure you give it a try!
'Each day we strive to deliver an exceptional hospitality experience. We offer a distinguished product, a dramatic yet comfortable and intimate space, communal tables and wifi.'
I had my first Mac'n'Cheese ever at Freemans Alley, located in a cozy space at the end of a very small and unremarkable alley off the Bowery, it offers fine but traditional American food. Lunch, Brunch, Cocktails…make sure you'll stop by for at least one of those.
An Australian inspired Café and Restaurant with fantastic fresh food at an absolutely acceptable price level and high quality at the same time.
'Healthy, looks as good as its tastes is the type of food and coffee we love serving everyday at Banter NYC'
If you are looking for a fantastic flat white or matcha latte, make sure to stop by in beautiful Greenwich Village.
A Swedish espresso bar, located in Williamsburg. Drop by for a coffee and some cookies. You'll love the art work next to your Swedish pastries.
This one has actually received quite a bit of hype in Manhattan. If you google it, you will find out, that many Lifestyle and Fashion Bloggers been there already. Nevertheless, the healthy vegetarian food there is very tasty and Butcher's daughter offers seasonal products from local and organic farms, which you can taste in every bite.
I still remember my last breakfast in New York. I was sitting inside Butler, calling my dad for fathers day and enjoying my Ricotta toast with honey. My melancholic feelings were mirrored by the rain outside. A cozy place with high quality food.
"Meadowsweet is a Michelin-starred restaurant in Williamsburg that opened in the summer of 2014 by husband and wife team Polo Dobkin and Stephanie Lempert."
What a fantastic evening right after my yoga class. Truffle pasta, a glass of rosé and a nice company behind the bar. Traveling and having dinner is the best way of meeting new people.
The best Vintage Store in New York City
Nowadays most of the vintage stores in NYC are overpriced, but not this one! Make sure to visit Star Struck Vintage Clothing when you want to buy Levis jeans for only 30 $ or browse through countless Mickey Mouse sweatshirts, band shirts, leather or army jackets. Every piece is selected by the owner and collected from all over America.
And yes of course, I also went up the Empire State Building to take the obligatory picture  Let me know if you have any questions or need any suggestions, I am more than happy to help creating the most wonderful time for you in NYC!
0 comments