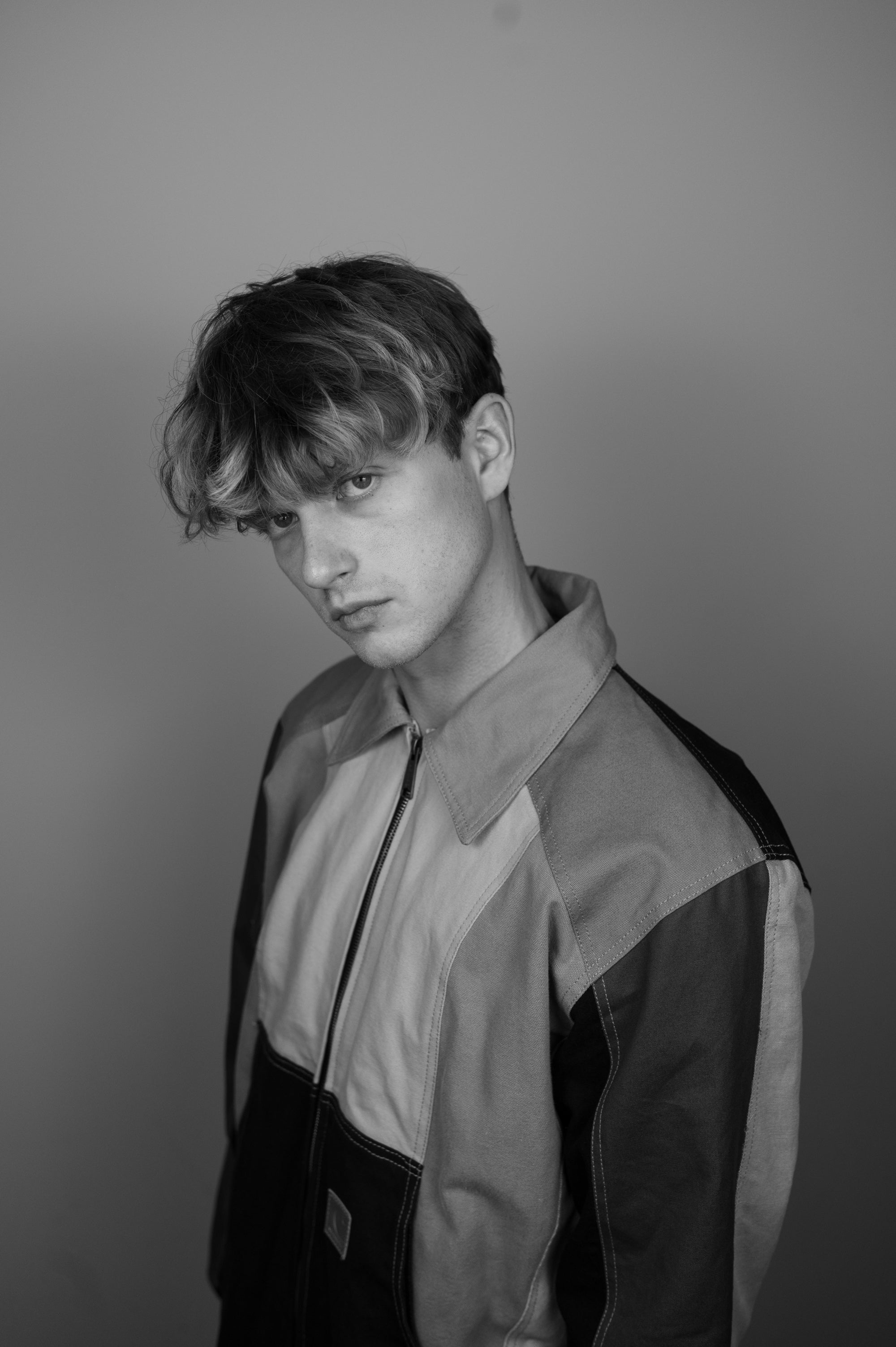 Berlin-based newcomer Sames is independently establishing a name for himself by continuously releasing dance-floor ready tracks infused with original vocals and Berlin-inspired soundscapes. He aims to challenge the current state of contemporary electronic music by reinterpreting it at its core. Feeling equally confident in the studio as behind the decks, Sames achieves to create blissful moments across a variety of settings. The artist just unveiled his hotly anticipated new EP Phonesex.
In this Berlin Electronic Music Travel Guide, he shares his travel tips for Germanys techno capital.
I moved to Berlin in 2018, attended university here, and still consider it my home to this day. What everyone agrees on about this city is that you won't be judged for how you look or who you are; you can be completely yourself and feel free. I have never experienced a similar feeling while walking through a city that's not Berlin. 
I'll take you to my area of the city, Prenzlauer Berg. This is where you want to hang out during the day, do your vinyl shopping or go to a flea market and have dinner. 
Credit: private
The best Cafés, Restaurants and Shops in Prenzlauer Berg
Around Oderbergerstraße, you'll discover Mauerpark. This bustling location is a favorite for many on Sundays, where people gather to leisurely explore the extensive flea market, savor culinary delights from food trucks, and relax in the park.  For the finest coffee in the city, make a stop at Nothaft Cafe. During the summer, don't miss the chance to enjoy ice cream from Hokey Pokey, and lunch either at the Japanese restaurant Roji a Japanese restaurant known for its pristine sushi, or Vietnam Village, offering the best price-to-quality ratio for Vietnamese cuisine. If you're in this area, make sure to stop by at OYE Records and Melting Point Record Store. These establishments boast extensive collections encompassing nearly all sub-genres of electronic music, as well as the latest releases in techno and house music. For vintage shopping be sure to check out Paul's Boutique. For your perfect day in Berlin, have Dinner at the Bar Normal, a charming, recently opened seasonal bistro and wine bar. However, make sure to secure a reservation well in advance, as they tend to be fully booked for weeks.
OYE Records, credit: private
Bars and Clubs in Kreuzberg
After you've enjoyed your first few drinks, you'll want to head to where the real magic happens: Kreuzberg. To kick off your night on the right note, I recommend two great options. First, consider visiting Paloma Bar, known for its carefully curated DJ lineup and a stunning view overlooking Kreuzberg's Kottbuser Tor. Alternatively, you can venture to Hoppetosse, a unique venue situated on a boat with picturesque city views, allowing you to sip your drinks while enjoying a leisurely walk.
The city offers a wide variety of excellent clubs and venues, and they also have a practice of forming queues. However consider visiting Ritter Butzke or Watergate. They consistently feature renowned DJs, and you are likely to gain entry.
Will leave this one here too :) 
Berghain
Connect with Sames via his Instagram | Spotify
Want to discover more places in Berlin? Check out our Berlin T[rave]l Guide with recommendations from Jan Blomqvist, Oliver Koletzki, Britta Arnold, andhim and many more.
Copyright pictures by Sames or as mentioned in Alt text
0 comments