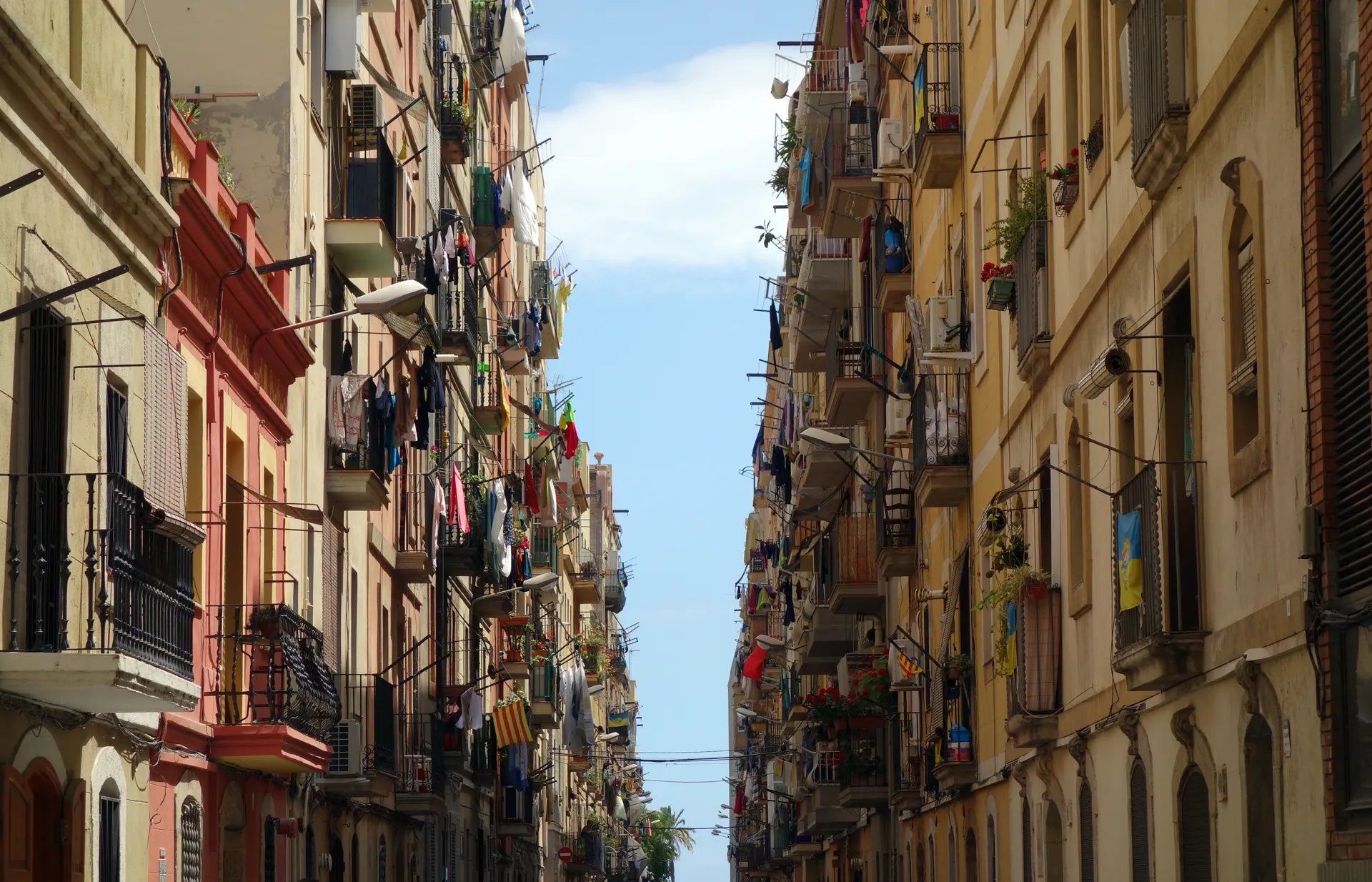 Barcelona Travel Guide & OFF-Sónar Highlights
0 comments
Barcelona – the perfect combination of a metropolitan city and beach life. Once a year the Catalan city turns into a mecca for electronic music lovers during Sònar. Since some years the OFF Sónar parties turned from underground parties to serious events in and around the city. Next to a review of the event highlights, this travel guide for techno lovers will provide you with the best dining places, cafés, a hotel recommendation and various hot spots in Barcelona.

OFF-Sónar Highlights 2018
Wow, what a week! When listing the best OFF-Sónar parties in April this year, we didn't expect that this week will bring even more great parties to the city. Two examples are the set of Roman Flügel at the Kompakt Pop-Up store 33 I 45 and the Monika Kruse & friends party at R33 where the tunes&wings interview guest Konstantin Sibold played a bombastic set.
Without any doubt, the Innervisions showcase at Poble Espanyol was a fantastic final to end the OFF-Sónar week with Trikk, Perel, Gerd Janson, Jamie XX, Avalon Emerson and many more. tunes&wings was live during the set of Dixon and Âme, check out the videos here and here.
The highlight for tunes&wings was of course the WooMooN party at El Monasterio of  Poble Espanyol on Saturday, which was almost a showcase of tunes&wings podcast interview guests: Monolink, Valentin Huedo and rampue were filling the air with magic. The artistic shows, the decoration and tribal sound completed the wonderful experience. Although rampue is more or less playing a similar live-set since years, he still puts goosebumps on one's arms – and in our opinion – played the best set of the week. Watch a part of the artistic show and his set here. And by clicking here you'll also get an impression of Jan Blomqvist's set.
The Breakfast Spots in Barcelona
Satan's Coffee Corner
'Barcelona's original speciality coffee shop: Hellishly good coffee, snacks, drinks and merch with a punk spirit since 2012.' Hell yeah! With two locations in Barcelona – one in Eixample and the other in Gótico – it offers not only great coffee, but also moist burgers and various breakfast options, such as black rice porridge with coconut milk.
Baluard
It's impossible to describe how crusty and at the same time moist the olive bread of Baluard tastes. Tipp: take one with you to the beach, as well as a croissant and get some ham and cheese at the market next to the bakery – you will be happy for the rest of the day.
Federal Café Barcelona 
Federal has two locations in Barcelona. One in Sant Antoni and one in Gòtic. Both have a great selection of healthy breakfast, such as superfoods, chia pudding and avocado toast. It's also a good spot for freelancer to do some emails.
La Roseta
A cute little café spot next to Barceloneta beach. The family-run La Roseta is named after Rosa, the owner of the café which offers pastries, banana bread, cakes, sandwiches, fresh juices, coffee, yoghurt with fruits and much more.
LULU
'LULU – a little café/bar serving locally sourced, organic foods and drinks – plant-based, conscious eating and free of refined sugars. Our vision of serving natural and organic products does not end with food but defines also our cocktails and wines.' Word! LULU is not only a café but part of a whole creative consultancy in Barcelona.
The best spots for Lunch & Dinner in Barcelona
La Cova Fumada
The place where locals have lunch. Rustic, down-to-earth and unbelievably tasty! Real tapas like you get no where else in Barcelona.
Italian cuisine: Cecconi's & Xemei
If you want to enjoy authentic Italian cuisine in Barcelona in top quality, you can not miss two addresses: on the one hand Cecconi's in the Soho House by the sea or Xemei, located in Poble Sec-Montjuïc. The latter is run by siblings Stefano and Max who create authentic and high class Italian dishes.
L'Arrosseria Xàtiva
If you are looking for the traditional paella, this is the place you should go to. A rustic restaurant with a super tasty paella or other rice dishes.
A beautiful Hotel in Barcelona
Market Hotel
'A lovely hotel in the centre of Barcelona. Market Hotel and Restaurant, located next to the market in Sant Antoni offers a beautiful interior, boasting a neoclassical, welcoming style in combination with super professional and friendly staff. You'll never want to leave this place at the latest when you've tasted their breakfast.
What are your favourite spots in Barcelona? Join us in the closed community for techno&travel lovers worldwide and share your thoughts with likeminded people.
0 comments