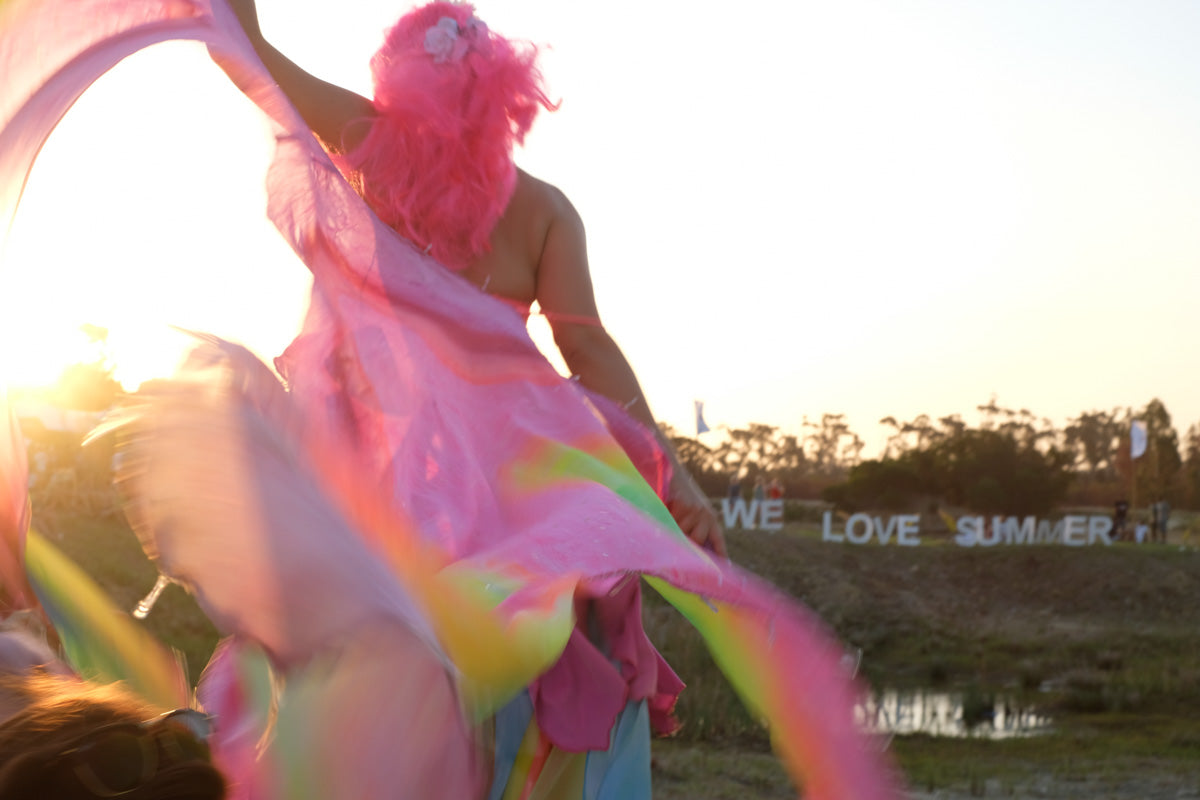 We love Summer in Cape Town
0 comments
We Love Summer 2016 with Teenage Mutants and Ryan Murgatroyd. All you need for a Saturday rave: sun, heavy electronic sounds, a refreshing lake, hot, tanned bodies, a Savanna dry and happy people dancing the whole day. 
 

"Originating in the seaside city of Cape Town, South Africa, the We Love Summer brand is a series of boutique summertime festivals thrown in honour of all our friends, the sun, and good house music!"

 
What a perfect day! A summery location in the middle of Cape Town's vine yards, directly at a waterski area. A sunny Saturday, amazing sound echoing over the whole festival area. A bunch of beautiful people (of course most of them are models) shaking their bodies to amazing electronic sounds you can't get enough of. Some people sitting at a market place, looking at the beautiful live paintings or smoking a shisha. Others playing beach volleyball or watching the outstanding stunts of the wakeboarder. Our interview guest Ryan Murgatroyd playing at the main stage, heating up the crowd. We're putting our feet in the refreshing lake and having another Savanna Dry before our German main act Teenage Mutants is entering the stage.
Smiling faces, friendly people everywhere and relaxed organizers who prepared the festival and it's tiny little details wholeheartedly, that's how you should enjoy a summer festival.  The sound made our bodies move and we really didn't want to go home. A big thank you to Wes and his team for this amazing festival experience!
Interview with Wesley Billett, festival organizer 
How do you perceive the music scene in Cape Town?
Wes: I would say that diverse would be a fitting adjective for Cape Town's music scene. As a city we're a melting pot of creativity and I believe this is well represented in our sonic landscape.
In your opinion: is there a special trend in the scene right now?
Wes: I would say a special trend in our local scene is the prominent position of openair festivals in beautiful locations around the city. Our club culture in South Africa has been weakened by buearocratic laws that make it difficult to trade till the early hours of the morning. This has in a way helped strengthen and grow the festival market. A special trend within the festival space would be in my opinion boutique day time festivals in beautiful scenic venues. These types of boutique festivals are a very prominent feature of the South African house and techno landscape at the moment.
What are the your favorite local artists?
Wes: There are many guys making waves overseas for South African electronic music! Guys like Black Coffee, Ryan Murgatroyd, Culoe De Song, Floyd Lavine, Jazzuelle, Jullian Gomes, Kid Fonque & Lazarus Man are doing us proud.
Pics by Tim Köck Photography
0 comments