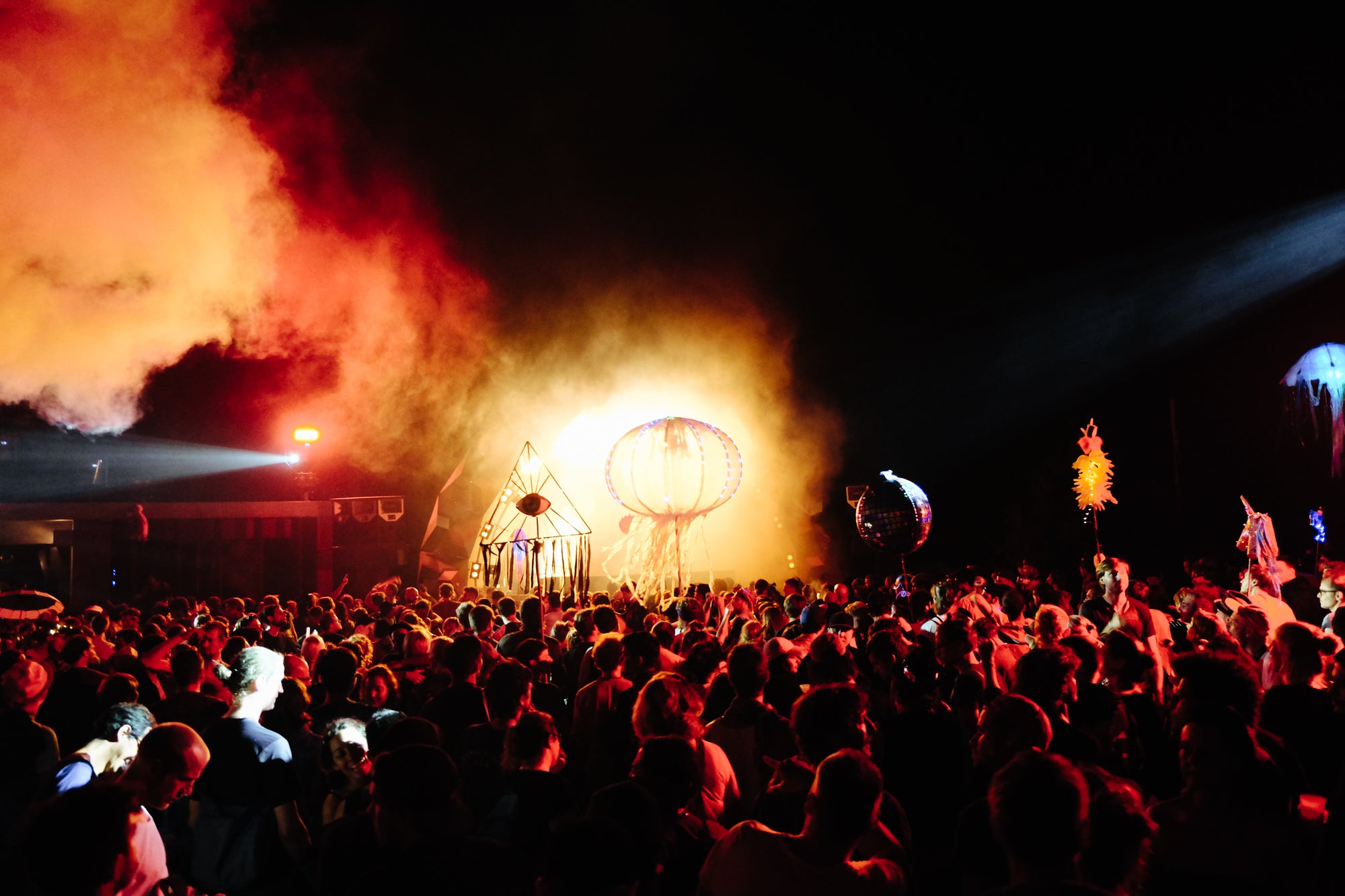 Hainweh Festival in Garbicz
0 comments
Garbicz is a tiny village in Poland that is not much more than a couple houses really. Only a short drive from Berlin it lies nestled next to a beautiful little lake and a natural reserve. For the last four years however it has been the site of a festival that aimed to head in a different direction than the vastly growing and heavily commercialized music festivals that were taking place all over Germany and Europe. Brought to life by Berlin collective Bachstelzen and the people behind Kater Blau (former Bar25), Garbicz Festival, which is officially called Hainweh, started out as a weekend getaway for friends and family rather.
 There were only a couple hundred tickets for sale and nothing was advertised really. Over the past couple years, naturally with such an amazing setting, the festival has grown quite a bit with probably around 7000 visitors but managed to maintain its unique spirit and its compactness, which makes Hainweh such a special event and much more than a normal festival. There are art installations and performances everywhere and the different floors are crafted beautifully in the surrounding nature. Whether it was the locally curated BOK corner built on top of the sandy edges of the lake, the Kanton Floor amidst the forest, the giant raft that housed a tiny floor and some chill out areas floating on the lake or any of the other stages and hidden little places, everything looked like it has been there forever and meant to be that way.
And then there was light!
From trucks that were shooting fireballs up in the sky to the most amazing light installations that looked like the sky has been painted with colors and light, the festival was a visual masterpiece, which was truly beautiful in every way. And of course there was music. Amazing music. Compared to most other festivals, that try to lure the crowds with names, Hainweh doesn't release any artists until shortly before the festival. Like every year however it was a perfectly curated mixture of well-known DJs like and artists you probably haven't heard before. Most of the Sets were Techno and Minimal, still leaving enough room for more melodic and live sessions and everything within a few steps walking.
All in all, Hainweh was an amazing magical experience that probably changed something within me forever and so much more than just another festival. Sensory stunning in every detail, Garbicz was a place filled with the most beautiful natural people, where everyone was smiling from deep within for those couple days. It felt like the perfect community, where life was about sharing and creating something beyond as a collective. In the end it was hard for me, leaving this special place and left me wondering, if it wasn't somehow possible to capture the essence of those summer days and transfer it to a place where a society could actually life with that spirit. For the meantime I'm still fostering from those feelings and I don't know anything about how and where my life is going to be like next year, but I know I will be back again, like everyone else who has ever been there.
by Tobi Klanner
0 comments