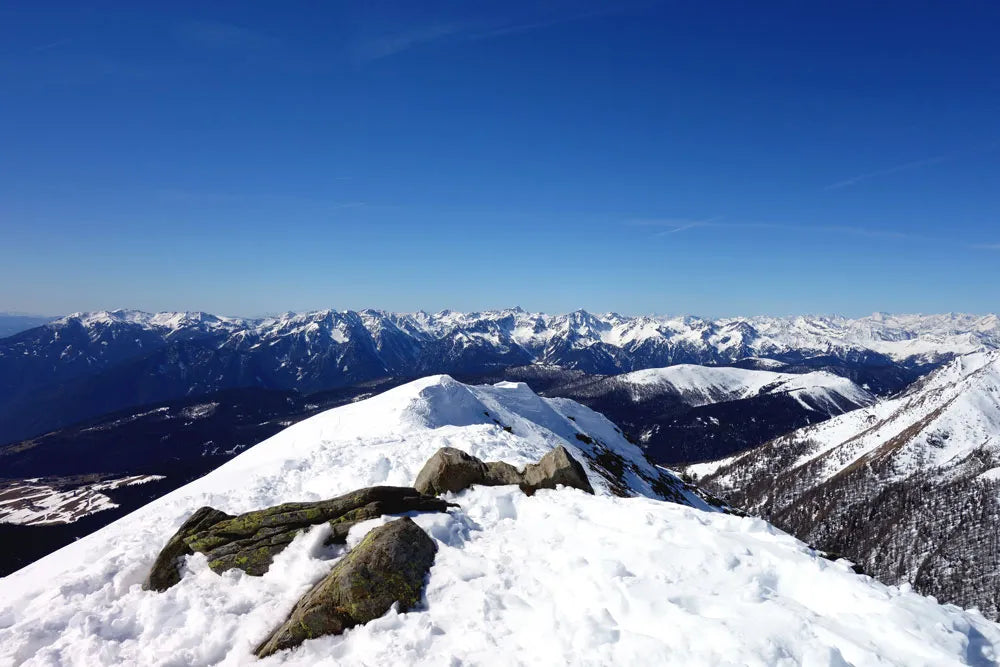 South Tyrol Electronic Music Travel Guide
0 comments
Without any doubt, this Alpine region catches breath right from the very first second. Green valleys where wine and apples are grown, massive mountains and drowsy little villages where time is standing still. Most businesses there are family-run, an unique matter you feel in every single step you take in the most northern part of Italy. Hotels, restaurants, the little shops where you can buy cheese, wine, apples or the famous South Tyrolean bacon, everything is made with the love for detail.
Transparency: in friendly cooperation with Valle Isarco and Ski-&Holiday area Gitschberg Jochtal 
 

'Valle Isarco is in many ways an ideal combination between nature, recreation, culinary highlights and culture.'

 
After getting inspired by Stimmings tunes on Alpe Lusia during our Deep Talk interview, we wanted to explore the region, in which he produced his album.
'I believe most likely mountains convey a feeling of greatness, grandeur and wisdom. Maybe this surrounding gave me an idea of something bigger and greater.' – Martin Stimming
We choose March for our trip, as it's the perfect time to combine winter and spring season. The possibilities therefore ranged from hikes, city trips and skiing to a glass of wine in the sun. Our first day started high above the sky. On a height of 2,500 m to be exact. Accompanied by our 'Pistenkavalier' we explored the best places with magnificent views over the Dolomites and the Valle Isarco. Having a sparkling welcome drink on the summit cross gave us a warm welcome. Also because Italy is known for the best ski slope grooming, we really enjoyed the 51 km of slopes from Meransen to Vals. Black, red and blue slopes, as well as a fun park, everything winter sports lovers need. Clearly we couldn't wait for the lunch break, not because we were exhaused, but we couldn't wait to taste the traditional food at Bergrestaurant Jochtal, perfectly embedded in the scenery of the mountains and valleys. 'Hoi!' – local people obivously all know each other. We asked our 18-year old guide if he'd like to study abroad or move to another city. He laughed and told us about his trip to Berlin a few weeks ago, which he simply didn't like. 'It was grey and hectic and I really missed the scenery and mountains here. Why should I go anywhere else?'
After being outdoorsy the whole day we absolutely appreciated some spa-time at Parkhotel Holzerhof with it's breath-taking view from the infinity pool. Be sure the instagram comments rose minute by minute with this fantastic sight.
Our second day got inspired by the talks with local people the evening before. And of course the tasty wine we had for the delicious dinner at Holzerhof. On the list for the day: Coffee, croissant and a walk through Bressanone, buying some bottles of wine at Köfererhof, walking through the garden of Kloster Neustift and having lunch at the gourmet restaurant La Passion – a real insider tip! With only five tables in their living room, Wolfgang and Helena Kerschbaumer – friends of the famous chef Roland Trettl – give a warm-hearted welcome to their guests. At an absolutely fair price level, the restaurant even cooked with an Michelin star until recently.
The 'grande finale' waited for us on the third and last day. A one hour hike along the pathway 'Milk Trail' up to Fane Alm, South Tyrol's most beautiful mountain village. Hiking along the mountain river, we suddenly knew why Valle Isarco is called the valley of trails- such a beautiful scenery that immediately brings you down to earth, far away from the rush of the everyday life. Just a few more minutes before we should arrive, only one more turn around a serpentine up the hiking path. Then this prospect rendered us speechless. A tiny little mountain village with about ten huts, hay barns and a little chapel. We felt like we are in a place where time is no matter, where people are still living in a traditional way, far away from civilisation. In fact, Alpine herdsman and dairyman are living at Fane Alm during summer, herding and milking cows and producing cheese up there. Fun-fact: although this place seems to be far away from real life, several movies are produced there, e.g. 'Bergdoktor' or 'Smitten!' a movie by Emmy and Academy Award winner Barry Morrow.
Still fascinated by the scenery up there we entered Zingerle Hütte and had by far the best food since in awhile! Actually the 'Almtris' (Schlutzkrapfen, Kasnocken & Spinatknödel) repleted us already, but we couldn't stand to taste the 'Kaiserschmarrn' as well – all local with a taste of heaven. Simple and down-to-earth food, but such an intense taste, fantastic!
A trip to South Tyrol offers a variety of dolce vita, a huge range of sports activities in the nature and fantastic local food and wine. The perfect time-out for a weekend or even a 4-5 day trip. Thank you Valle Isarco and Ski-&Holiday area Gitschberg Jochtal for the invitation and the beautiful insights into your homeland.
0 comments