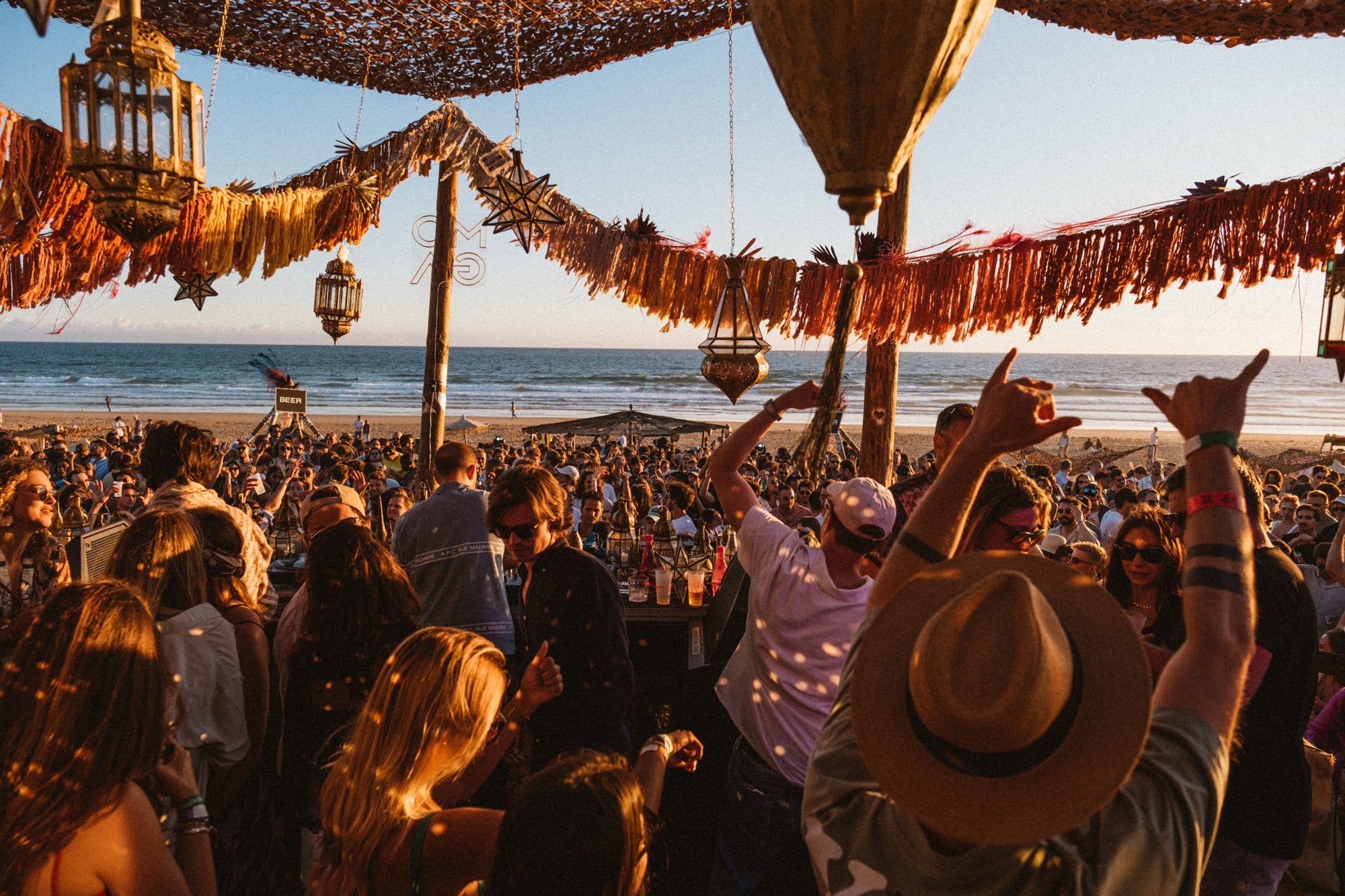 MOGA Caparica Festival 2023 - Win tickets!
0 comments
The unique boutique festival MOGA returns to the gorgeous Costa da Caparica in Portugal for another feast for all the senses this May 31 - June 4th and now the carefully curated mix of headliners has been revealed. 
MOGA Caparica made a huge impression in a short space of time. It is a compact and boutique gathering for real music lovers inspired by Atlantic vibes and aimed at connecting people from all over the world. This year it offers another magical mix of artistic discovery, delicious food, local and international music talent, enriching activities for the soul and beach parties, boat parties, an OFF program and more across five days that make for a truly unique experience.   
Ahead of the main event,
MOGA
hosts a rich OFF program with activities in and around Caparica including a free opening party at Palms on Wednesday 31th, an essential ticketed boat party on Thursday 1st on the beautiful Tagus river followed by a party on the stunning Lorosae beach club and an array of wellness, yoga classes, meditation, art installations, mouthwatering food and much more. 
The main festival happens across two venues - Praia Irmão, an organic beach spot which oozes bohemian chic and Posto da Onda, an inspiring meeting point where nomads meet by the ocean to unwind in a refined yet laid back and sustainable setting facing the ocean. There will be four parties across the 3 days (Friday 2nd, Saturday 3rd and Sunday 4th) running for 12 hours from 2pm, meaning there is always a wealth of musical options for you to plot your own adventure. 
Get an impression of what's expecting you at this years festival by checking out our MOGA Essaouira Review and Travel Guide.
Tip: Prepare your festival experience with our Lisbon T[rave]l Guide and follow the recommendations of local artists like Stephan Bodzin, Moullinex, Yen Sung and more.
 
Win tickets
Send us an email with your name and the subject "MOGA" to hello@tunesandwings.com. The deadline for entries is May 1, 2023. Participation from the age of 18. The legal process is excluded. We wish you good luck!
Picture credit: MOGA Festival
0 comments