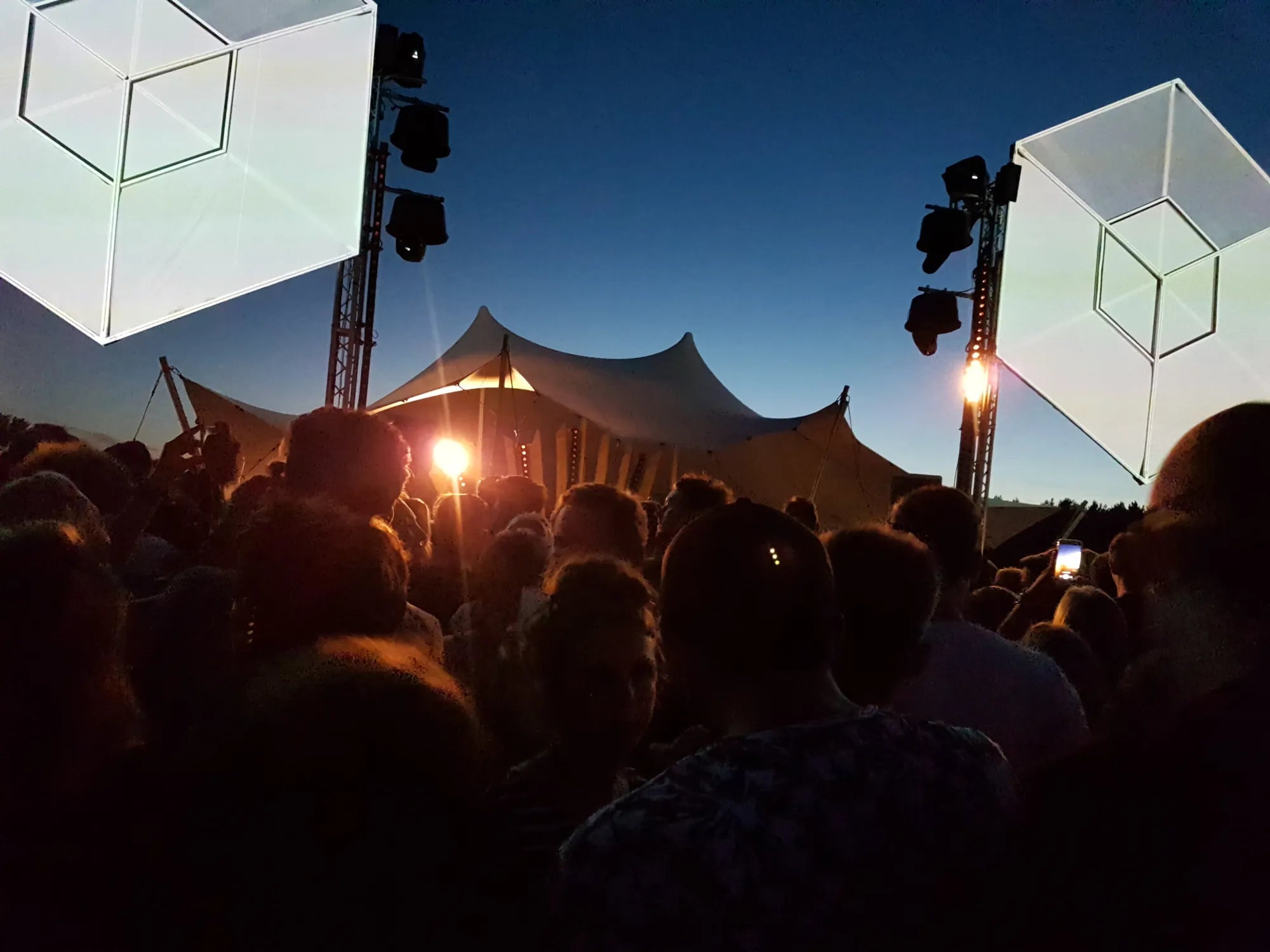 Summer festivals we love you. Especially this one: 'Schall im Schilf' which took place last Saturday at the countryside next to Munich. The first edition took place 2012. On the line-up this year: Kobosil, DJ Tennis, Roman Flügel, Gerd Janson, Zenker Brothers and many more. A wonderful day at a festival with an amazing set up and sound system. 


What a perfect day: bright sunshine, a warm summer breeze on the skin and booming basses in the background. I simply love that feeling when you're on the way to a festival and butterflies are going crazy in your tummy. A thrill of anticipation.
To be honest, it was my first time attending Schall im Schilf (shame on me), but people that attended the festival since right from the start obviously were overwhelmed. 'Wow, a few years ago it was way smaller. And wow, there is a third floor!'



Beautiful installations with a lot of attention to detail, visuals, creative stage buildings, nature and fireworks, that all made this festival very special. And then, the sound! An incredible sound system that boosted the basses and vibes directly into your body. I had the feeling the Bassline and my heart beat danced to the same rhythm.
The main stage 'Ursprung' was played on by acts like WIGGY, Rhode & Brown, Tornado Wallace, Gerd Janson, DJ Tennis and Roman Flügel. All in all a mix of disco, house and techno.
The full techno power could be seen at 'Sandkasten' with acts like nd-baumecker, Anthony Parasole, Kobosil and Zenker Brothers. I saw Kobosil only three weeks before at Berghain and was a bit sceptical, if this heavy and straight forward sound will also work a) in Munich and b) on a festival, but YES! It did and we literally danced our asses of and lapsed into ecstasy by stepping to the demanding beat.


An insider tip at the beginning, the festival has quickly become a covetously event. The tickets are sold out long before the start of the event. At 'Schall im Schil' you do not find the typical Munich audience, that visits festivals only because of the 'to be seen', but actual music lovers.
Kellerkind, the organizers of 'Schall im Schilf' and 'Back to the Woods', are guys from Garching in the north of Munich. Together, they organize two electro-open-air festivals every summer.
'From the very beginning Kellerkind was not only open air festivals and open-air dancing, but also the many social projects supported by the events. A fixed percentage of all profits is donated annually to selected projects and institutions, all of which help children or young people in their own way. Altogether, a low five-digit sum of money and donations has already been collected.'
Thank you for all your effort, love and passion Kellerkind, you rock!



Pics by Kevin Böhm
0 comments