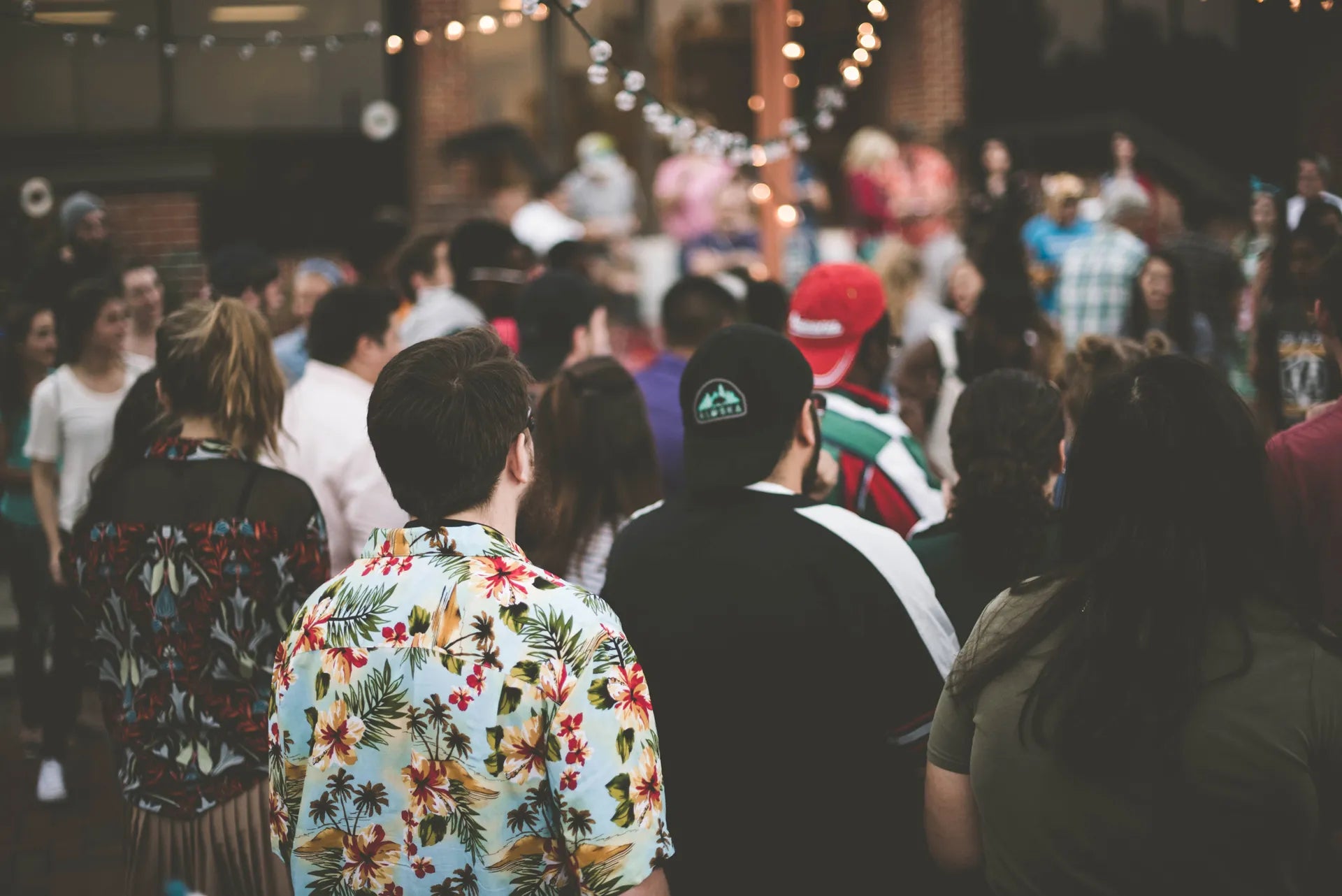 Festival Tips w/ Desperados: #5 How to get Outfit Compliments by Ravers
0 comments
Desperados and tunes&wings teamed up to present you their festival tips 2018. Biweekly articles guide you through the summer months and to a fantastic festival season. Camping hacks, rave outfits, sustainability, how to keep your drinks cool and much more. Cheers to a fantastic festival summer!
These summer months do not only bring high degrees, but many beautiful festivals – all black or colourfully and elaborately designed. Boys and girls likewise – well probably mostly girls – ask themselves what to wear a) because of the heat and b) to express their inner world. The following tips for unique festival outfits will be of course not Coachella style but give you real ravers appreciation.

Back to the 90ies
…where it all began. Loveparade, Berlin, Detroit and Chicago. Flared trousers, batik shirts, bum bags, belly tops, platform shoes and many other coining items that experience a revival currently. If your parents don't have these things in their attic, you'll might visit a flea market or your local vintage store. Countless of them can be found in Berlin – a vintage shopping paradise. Another option is to do the batik shirts on your own. Buy a cheap shirt, crop it the way you want it and try your batik skills with the colours that can be found in every local drugstore.

All black everything
Keep it basic and wear black – because black is beautiful. always. Another good aspect: you don't see the dirt and sweat stains really – which is good, because wearing black can also get very warm underneath.  But by looking at all the DJs and managers at festivals and in clubs, black seems to be THE color of the nightlife, so if don't feel that extrovert and want to stay classy, black is your color.
Bohemian Style
Ibiza Hippie feeling, that's what we combine with the bohemian style. Nature bound, colourful, beautiful materials or even leather, nice patterns and batik – the expressions of this style are versatile. Often those (online-) shops also offer sustainable clothings, e.g. recycled silk dresses or  clothes made of other recycled material. Sometimes they even have a stand at festivals. One last tip: A must-add to this outfit are feathers.
Don't forget the most important thing: Come as you are. The most important thing during festivals isn't your style but the music and having a good time with your friends.
This article was created in friendly cooperation with Desperados.
0 comments