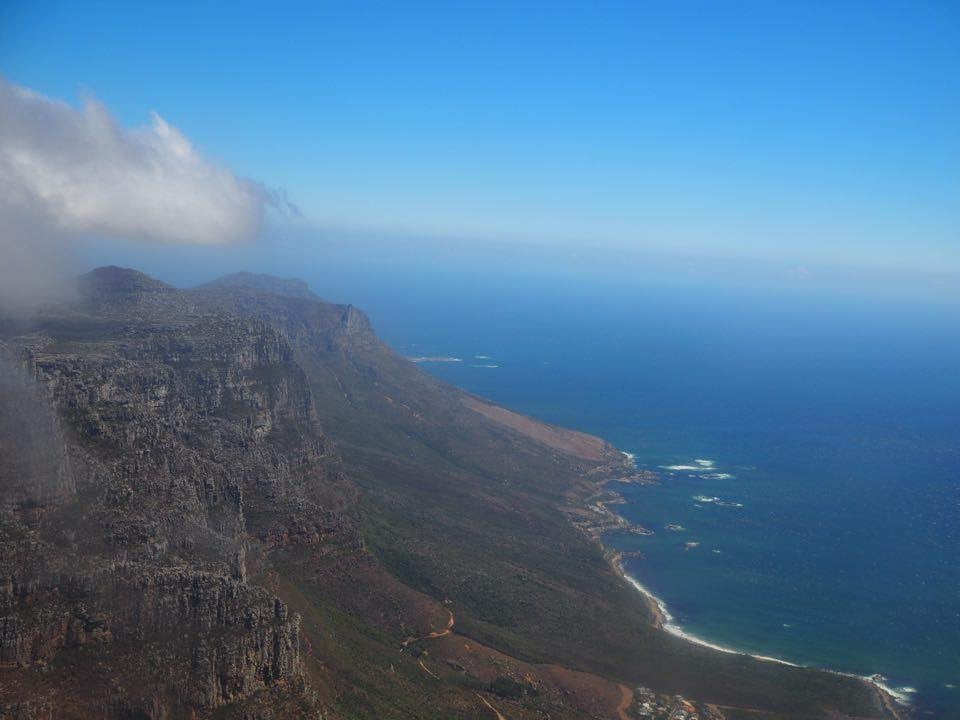 24 h in Cape Town
0 comments
Cape Town is known as the new pulsating and creative hot spot. Many art galleries, hip bars, young start-ups, a wide range of amazing restaurants and food markets fill the city with life. Models, photographers and entrepreneurs love the city as well. During summer season many photo shootings take place in Cape Town to capture the versatile scenery. Located at the sea and with the Table Mountain in its back, Cape Town is also a great spot for sporty people. Time for us to explore the flourishing spirit of Cape Town.
In friendly cooperation with Bench & Belmont Mount Nelson Hotel.
Belmont Mount Nelson Hotel / 7 am
The best way to wake up in a historical environment in Cape Town is the five star luxury hotel 
Belmond Mount Nelson
. The more than 200 year old hotel is taking its guest back in history and is with no doubt an institution in Cape Town. The Cape Dutch Afrikaans style, combined with super friendly people and every amenity you could think of, made me feel like a little princess.
Lion's Head / 9 am
Cape Town's nature is unbelievable and absolutely breath-taking. Lion's Head, as well as Table Mountain can be reached within only 15 minutes from the city centre. Going up Lion's head is nothing of a boring hiking path but has the extra climbing excitement without the necessarity of professional equipment.  A walk up to the famous top takes about 45 minutes and is the perfect morning workout.
Lunch at Sexy Food / 12 pm
Just at the bottom of Lion's Head, you'll find the most perfect food to get back energy after the hike. James and his Sexy Food Team created an in-house probiotic range with fermented food, kimchi, sauerkraut, kefir, sprouts and everything you could think of to create your own super healthy bowl.
Coffee at Truth Coffee Roasting / 1 pm
"How cool is that?" That's what you'll probably say when entering the super stylish Truth Coffee Roasting House. The baristas look like they're just coming back from the Burning Man festival. The industrial interior fits the extraordinary food like eggs benedict and steam dog. But what can I say? You simply need to see it.
Shopping-Tip
If you like the Burning Man style, the local fashion label UF Fashion and the metal jewellery manufacturer VRVO is exactly what you are looking for.
Beach Time at Llandudno Beach / 3 pm
The most beautiful beach I've ever seen. White sand, pristine nature and small rocks you could climb and sit on. Not forgetting to mention the mansions on the surrounding mountains in the back. The guys from the local band Sean Koch Trio can be found here very often, as well as surfer. Already the road to the beach is amazing, as its part of the Chapman's peak drive. By the way, a roadtrip by car or with a motorbike is always a good idea in South Africa.
Dinner at Potluck Club / 7 pm
The sister restaurant of the world renowned "Test kitchen" has been dubbed the coolest place to be in Cape Town. Located in Woodstock, the Potluck Club features the very popular plate-sharing concept. Enjoy a Savanna Dry or one of the famous South African wines while having an outstanding dinner there.
Drinks at The Gin Bar / 10 pm
Psst! This is an insider tip and not even visible from the outside. The Gin Bar is located in the backyard of the Honest Chocolate Café and has drinks named Head, Heart, Soul and Ambition on the card. The drinks are refreshing, tasty and so are the barkeepers.
Cape Town's house and techno scene is evolving fast. Many European DJs are on the ERA bookers list as well as local artists. It's the clubs concept to nurture and promote South African artistic culture and music. What you'll get: "senses are taken on a journey designed for pure enjoyment". Word!
If you have the chance to enjoy a weekend in Cape Town, be sure to visit the Old Biscuit Mill in Woodstock. It's the food market heaven on earth! Also many young and creative designers are presenting their latest collection there. Just on the other side of the street you'll find Raw & Roxy, offering raw vegan food, such as ice cream, patisserie, vegetable chips, smoothies and salads. Another advantage you should take on weekends is visiting Oranjezicht Farmers Market at Waterfront. Traditional offerings of independent local farmers and artisanal food producers, give it a try! After being energized with such outstanding food, it's time for party! Cape Town's wine yards offer festivals on nearly every weekend. We Love Summer and Sexy Groovy Love should be on your list, just to name two.
Pics by Tim Köck Photography
0 comments