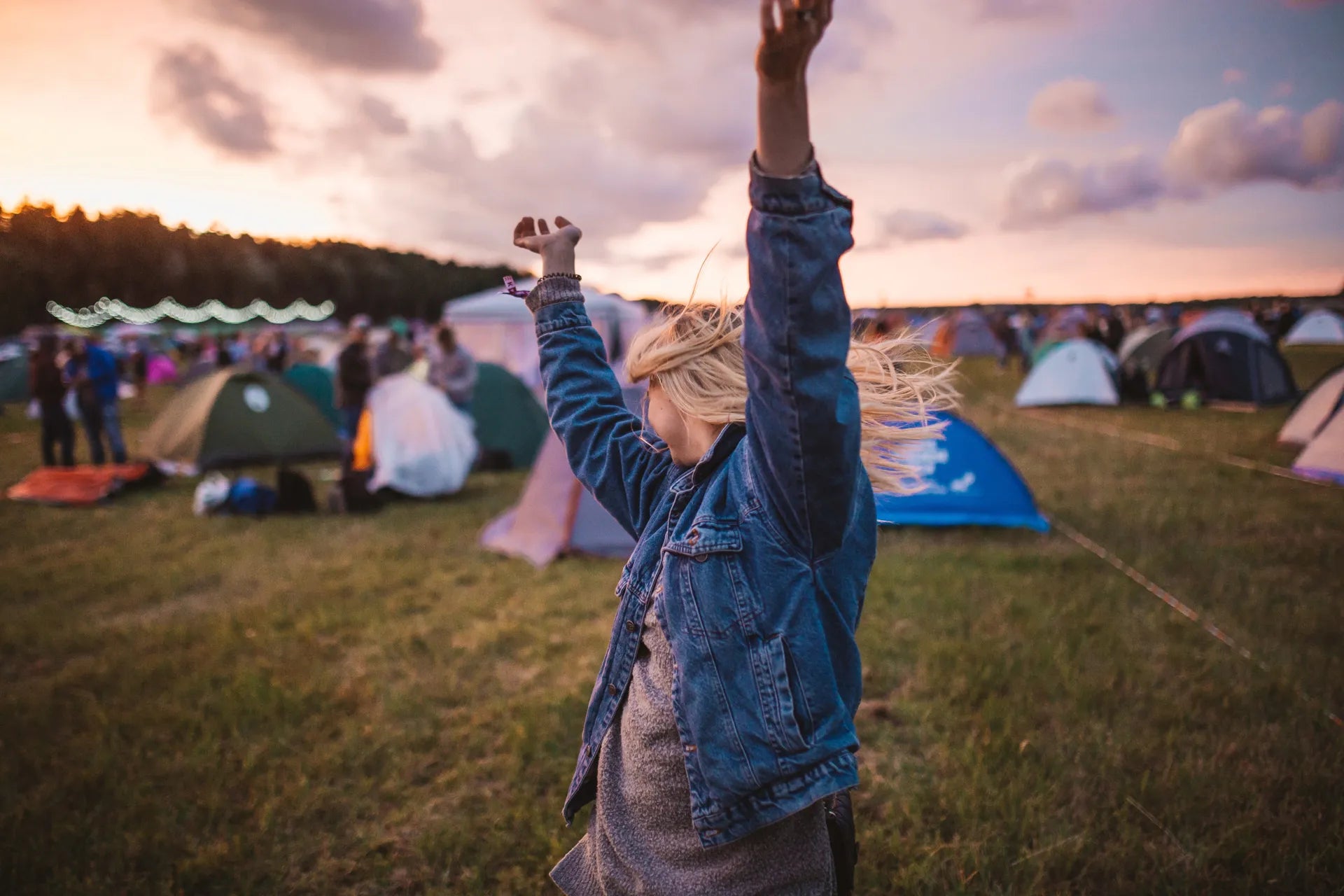 Festival Tips w/ Desperados: #1 Camping Hacks
0 comments
Desperados and tunes&wings teamed up to present you their festival tips 2018. Biweekly articles guide you through the summer months and to a fantastic festival season. Camping hacks, rave outfits, sustainability, how to keep your drinks cool and much more. Cheers to a fantastic festival summer!
Summer, sunshine, beats and a nice atmosphere with chilled people. Festival season just started and many happenings last for more than only one day. Camping at festivals can be very ugly, but with this guide it will turn into an experience you'll never forget. The following tips will make your camping life more comfortable and easy so that you can enjoy not only the festivals line-up.
Tip No. 1: Ambient Light
Before coming to the practical things, this tip will especially please the female techno lovers or the guys that are on a special mission to impress girls. It's so easy to create a cozy atmosphere in a simple tent with only two things: A Desperados and your mobile phone. As we all know, decoration is the most crucial thing when it comes to interior design. Sure you'll not get a home story in a magazine for your tent, but there might be the one or other romantic hour on the festival. How to do it: Just put on the flash light of your mobile phone and place it under your Desperados bottle. Different ambiences can be created in a red (Desperados Red) or yellow (Desperados Original or Desperados Mojito) tone.
Tip No. 2: Self-made Bottle Opener
You are thirsty but the bottle opener is at it's save place at home? Damn! You are neither a smoker nor want to go to the dentist? Here is the ultimate trick to open your Desperados at festivals: Fold an A4 sheet of paper or use one of the countless promotion flyers that you got and place the kinked edge under the cap. Cheers!
Tip No. 3: DIY Pillow
Sleep at festivals is overrated? True, but the time you have for recharging your batteries should be of high quality. The sleeping bag is cozy but there is no pillow included and additional baggage is difficult to transport. The festival tip no. 3 solves this problem: Just use your towel and roll it around your Desperados. Sleep well!
Tip No. 4: Dry Shampoo
Showers at festivals are often quite ugly or overcrowded. A hint for washing your body is included in the next tip, but what about your hair? In addition to caps, fancy hairdos and bandanas you can not only hide fatty hair, but get rid of it with a dry-shampoo. Life can be so easy.
Tip No. 5: Wet Wipes
This is more or less the ultimative camping festival tip. It's like the unicorn glitter that helps you with all your problems on a festival camping site: Washing your body without a shower, cleaning your shoes, the tent, your dishes, hands, face or what ever. You're welcome.
Tip No. 6: How to find your Tent
All the tips listed above are nice but useless if you can't find your festival home anymore. Be smart and create a unique flag – not something common like a black flag – with your 'room mates'. It can be quite fun and increases the anticipation of the festival days before.
This article was created in friendly cooperation with Desperados.
0 comments